3 REASONS TO CHOOSE THE SLAYER CARBON 50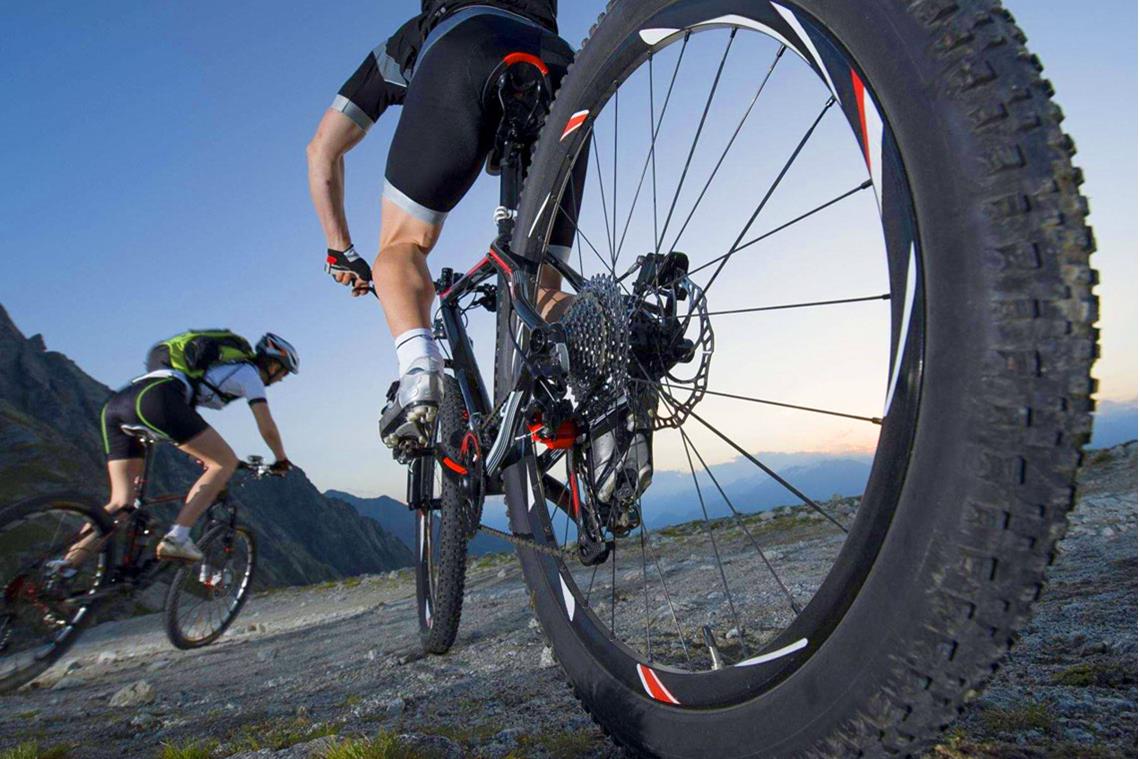 If you're looking for a new mountain bike, it's hard to go wrong with a bike from the prestigious brand Rocky Mountain, but why should you choose The Slayer Carbon 50? What makes the Rocky Mountain Slayer such a great choice?
3 Reasons To Choose The Slayer Carbon 50 From Rocky Mountain
Whilst the specifications of this bicycle speak for themselves; we understand that it can sometimes be difficult to decide between two or more bicycles. So here's a quick list of three reasons why you should choose to cycle off-road on The Slayer Carbon 50 from Rocky Mountain.
It's Built To Be Aggressive; Ideal For Off-Road Challenges
In many ways, the Slayer is a massive improvement from other existing mountain bikes on the market. Whilst many downhill bikes are designed to be dedicated racing bikes, The Slayer is instead built to aggressively tackle bike park laps, soaring up and down trails, shredding corners, hitting gaps; generally riding harder than you thought possible.

The Slayer was introduced to the Rocky Mountain line-up shortly after the new millennium in 2001 and it's rightfully become known as one of Rocky Mountain's most renowned bicycles. For years the brand has built bicycles that help legendary level athletes achieve new personal bests and win competitions, so if you're looking for an off-road bicycle to be your partner as you level up you skills and smash through the next challenges, The Slayer is sure to live up to your expectations.

However, Rocky Mountain understands that every cyclist is different and has their own preferences when it comes to off-road cycling. With the RIDE-4 adjustment system, cyclists can quickly and easily fine-tune the geometry of their bicycle using Allen Keys; a common tool we all have in our cycling kit-bag.


Enjoy Improvements To The Design
True to its name, The Slayer is designed to be aggressive and it has specifications to match. With the reinforced front triangle, this bicycle is built to tackle a diverse range of cycling environments, from bike parks to big mountain climbing. Simply put, the improvements to the design allow this bike is shred.

Simply put, this bike is incredible. It's equipped with all the features you would expect from such a high quality off-road mountain bike from the well known Canadian mountain bike brand, Rocky Mountain. This awesome bike doesn't just deliver on the promise to ride harder and grind through difficult terrain; it's also designed to take abuse. Things such as wear and tear from riding trails, shuttle rub, and chairlift dings are of little concern thanks to the Form Alloy Rear Triangle. Additionally, as Rocky Mountain hail from Canada, they know a thing or two about muddy cycling conditions, just like we do in Britain; so thanks to the shielded bearings, you can tackle truly gnarly conditions without the fear of contamination when washing your bike at the wash station.

It's also worthwhile noting that all the frame sizes for The Slayer Carbon 50 are water bottle compatible. After all, it's exceptionally important to stay hydrated whilst cycling, so a water bottle is an essential piece of kit for any off-road cyclist. Just make sure you have a high quality water bottle that keeps the dirt and mud out of your water.


It's A Bike From The Legendary Rocky Mountain Brand
Purchasing a bike from a legendary and prestigious brand such as Rocky Mountain is more than just purchasing a bike with a popular brand logo. By choosing to purchase a bike from Rocky Mountain you're not just getting a bicycle, you're also getting peace of mind in the knowledge that you're buying a high quality off-road bike that's designed to hold speed whilst tacking rugged terrain on downward trails. After all, Rocky Mountain was founded by Grayson Bain, Jacob Heilbron, and Sam Mak in 1981 in the North Shore Vancouver Mountains; the Canada's first World Cup was won by Alison Sydor on a Rocky Mountain bicycle. Simply put, they must be doing something right.

Speaking of professional cyclists riding Rocky Mountain bicycles, when you buy a Rocky Mountain bike, you're choosing professional level quality. You're giving yourself a serious boost as you take your hobby to the next level and The Slayer Carbon 50 is exactly that. This bike can handle the toughest tracks and highest drops with ease; the design looks means and ferocious and the tech this bike is equipped with means you can tackle off-road cycling equally mean and ferocious.


Off-Road Mountain Bikes For Cyclists Of All Levels In Reading From AW Cycles
For over 25 years we have been providing customers in Reading with services for all their cycling needs. We truly have something for everyone, so if you're an experienced cyclist searching for a new bike to help you achieve your next personal best, if you're looking to get started in the cycling hobby, or if you're looking for a bicycle for your child to introduce them into the wonderful world of cycling, AW Cycles is the ideal place to shop. We stock the widest selection of bikes in the area and cater for all ages and riding styles, so browse through our large two floor bicycle showroom in Reading today.
If you require any assistance finding a bicycle, or if you have any questions regarding any of the cycling products available for purchase on our online store, please do not hesitate to get in touch with a member of the AW Cycles team. Our team of cycling experts will be happy to assist you with your enquiry.
If you would like to speak to a member of staff, please call 0118 946 3050, however if you would like to send our team an email, our email address is info@awcycles.co.uk. However, if you would like to speak to our cycling experts in person, please visit our team at our Reading bike shop. Our address is, 110 Henley Road, Caversham, Reading. More information regarding our contact information such as our opening hours, our social media links, and a map to help you find our Reading bike shop can be found by visiting our contact page.
Sign up for our newsletter
Get notified of our latest products, deals and news.
You may also like...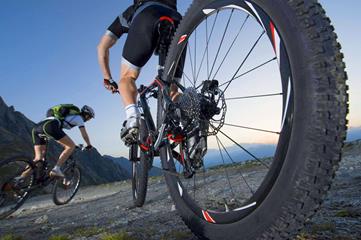 Rocky Mountain Electric Bikes new Powerplay drive – ride those trails faster and longer!
Offering the perfect blend of strength and lightweight design, Rocky Mountain Bikes allow you to ...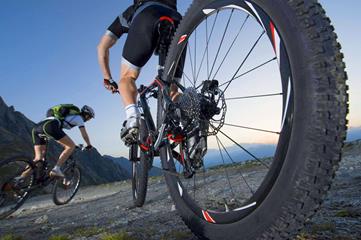 Orbea Rise: The New Summit in Electric Full Suspension Bikes
If you're searching for electric full suspension bikes to expand your trail experi...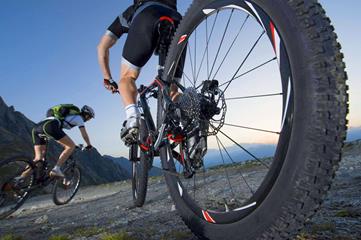 WHAT BIKE IS BEST FOR YOU?
For over 25 years our Reading cycle shop has been providing the local cyclists with high quality ...