ADVANTAGES OF ELECTRIC BIKES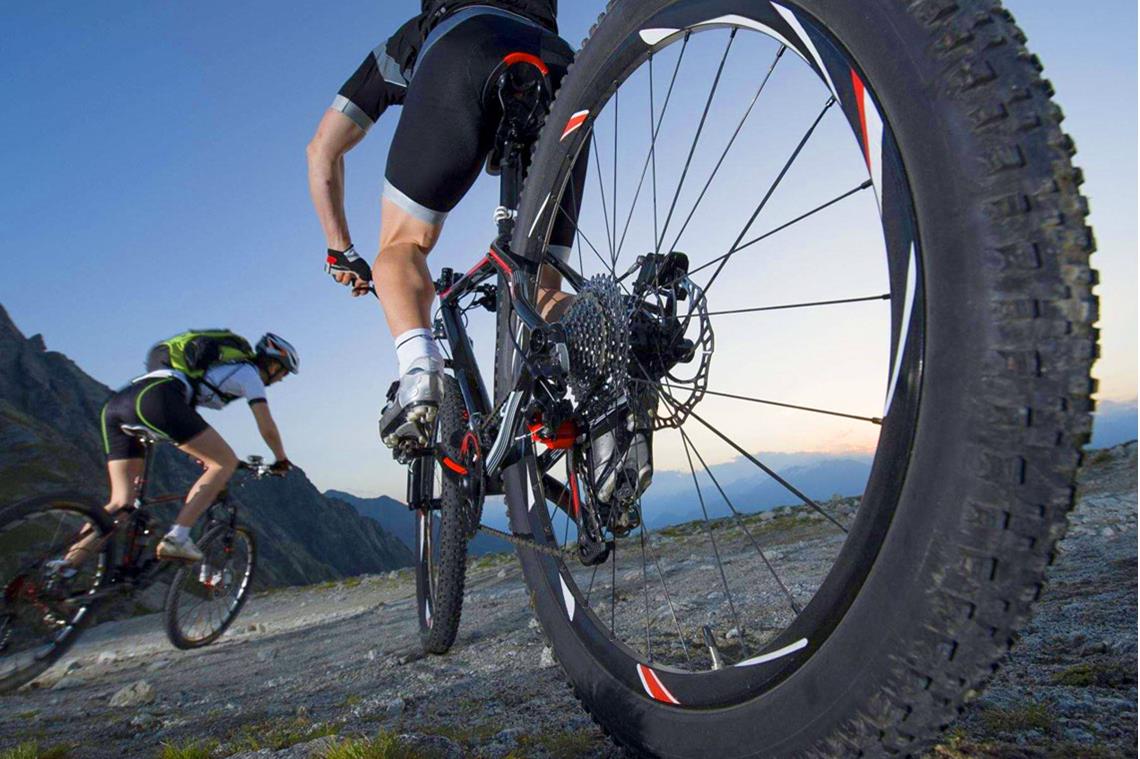 The AW Cycles online store stocks a wide range of different electric bikes including some made from the well-known eBike manufactures. One such manufacturer is Haibike, a business with over 20 years of experience and the ability to draw upon almost 100 years of experience from their parent company WinoraGroup.
4 Advantages Of Riding An eBike
This method of transport has become more popular over the past years. However, if you're unsure if an eBike is the right choice for you, here's a quick list of some of the advantages of electric biking to help you make an informed decision.
You Don't Need A License
As an electric bike is just "a standard pedal cycle fitted with a battery and electric motor" [According to Transport For London], you can ride it anywhere 'normal bicycles' are allowed as long as it meets a set of criteria to be considered road-legal. In order to be classified as a road-legal eBike, it must have its speed restricted to 25km/h (15.5 mph) and the power cannot exceed 250 watts. However, this doesn't mean that you cannot go fast than 15.5 mph; however you'll be entirely reliant on your 'leg power' as the motor will not be able to provide assistance.This makes electric bikes a fantastic choice for a diverse range of people because as long as they meet the road legal criteria and you are aged 14 or above, you do not need to worry about a license, or insurance and fuel costs whilst in Great Britain
It's A Great Choice For Commuting
Cycling to work is a great choice, not only for the money saving benefits but also for the numerous health benefits that regular exercise can bring. In our busy 21st century society, it can be difficult to find time to go to the gym or work out at home using home gym equipment. However, by choosing to commute via electric bike, you'll be opening up your world to a vast increase in exercise.However, it's important to remember that cycling to work could also help you to boost your workplace productivity. This is because whilst you exercise, you body releases chemicals such as serotonin, dopamine, and various endorphins. This chemical boost can result in an increase in job satisfaction, however unlike using a regular bicycle to get this rush; the electric motor will help you as you pedal, enabling you to cycle past traffic jams without arriving at work feeling tired and sore.
Boost Your Fitness
Whilst cycling an analogue bicycle will provide your body with more physical effort, there are many fitness advantages to be had from choosing to cycle via eBike. Firstly it is important to note that many people don't reach their goals because they give up due to difficulties. However, with the electric motor providing assistance, cycling becomes less tiring, which means the cyclist is more likely to continue to ride frequently which means more exercise in the long term.Also, it's important to remember that electric biking also provides a low-impact form of exercise thanks to the pedal assist, so it's a great choice for people who are suffering from arthritis, or people who are injured as it enables them to stay active despite their physical ailments.
Do Your Bit For Mother Earth
Cycling is a great way to help reduce your impact on the planet and because electric bikes are powered by electricity, if you choose to charge the bicycle used a renewable source of energy such as wind or solar, you could significantly reduce your carbon-footprint.
What Brands Are Available?

With regards to electric bikes, you can choose our online store has numerous different brands to choose from, including Haibike which has the popular eBike ranges Xduro and the Sduro. The Xduro is an extreme bicycle which many consider to be the benchmark that all other eBikes are compared to. However, on the other hand the Sduro is a sporty all-round electric bicycle, providing a comfortable high performance and versatile ride.
Other brands available include brands such as Rocky Mountain Bikes who create eBikes which 'feel like a proper mountain bike' providing gentle assistance, giving you that boost when you need it. Another option available on our store are Focus bikes, empowered by German engineering these bikes are designed to help you push your boundaries to reach new limits.
Join The Reading Cycling Community With A Road-Legal Electric Bike
If you would like to boost your fitness, consider purchasing a road-legal electric bike from the AW Cycles online store and join our Reading cycling community. If you would like more information regarding any upcoming AW Cycles events, please visit our Facebook Page.
To Make An Enquiry Please Get In Touch With Our Friendly Team Of Cycling Experts Today
If you're interested in purchasing a bicycle but require assistance, please don't hesitate to get in touch with a member of staff. As one of the most respected independent cycle shops in the country and with over 20 years of experience, AW Cycles' team of cycling experts will be happy to assist you with your enquiry.
To speak to a member of our team, please call 0118 946 3050, however if you would like to send our team an email, our email address is info@awcycles.co.uk. Additionally, if you would like to visit our team in person, our address is, 110 Henley Road, Caversham, Reading. More information regarding our contact information such as our opening hours, our social media links, and a map to help you find our Reading bike shop can be found by visiting our contact page.
Sign up for our newsletter
Get notified of our latest products, deals and news.
You may also like...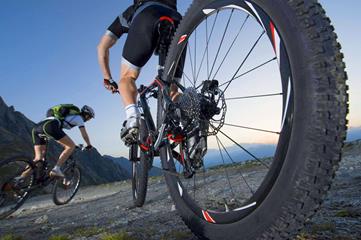 BIKE WEEK 2022 – A GREAT OPPORTUNITY TO CELEBRATE THE JOYS OF CYCLING
With (hopefully) warmer days on the way very soon, many of us won't need an excuse to get out on ...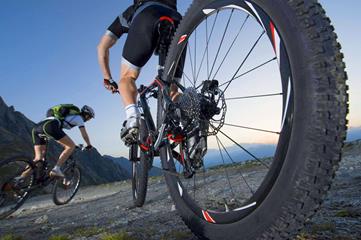 Rocky Mountain Electric Bikes new Powerplay drive – ride those trails faster and longer!
Offering the perfect blend of strength and lightweight design, Rocky Mountain Bikes allow you to ...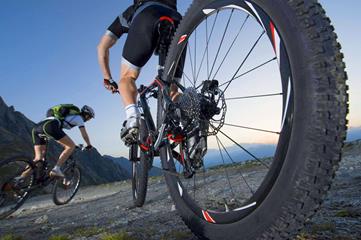 Orbea Rise: The New Summit in Electric Full Suspension Bikes
If you're searching for electric full suspension bikes to expand your trail experi...