BIKE WEEK 2022 – A GREAT OPPORTUNITY TO CELEBRATE THE JOYS OF CYCLING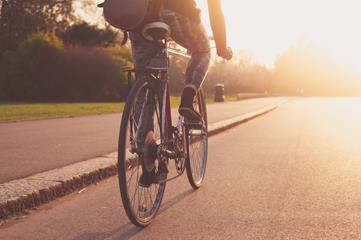 With (hopefully) warmer days on the way very soon, many of us won't need an excuse to get out on our bikes and enjoy what our local areas have to offer. However, with a drive to improve health, climate and the community (especially after the last two years of lockdowns and restrictions), Bike Week acts as an important reminder of the joys of cycling.
As a leading Bike shop in Reading, we at AW Cycles love to promote the joys of cycling – so Bike Week is a great opportunity to get riders of all experiences out on their bikes and hopefully on the road to better health. Let's take a look at what it's all about.
What is Bike Week?
Running from 6-12th June, Bike Week 2022 is a celebration of cycling that promises to put 'health, climate, [your] pocket and community' at the forefront. The event is designed to encourage as many people as possible to get out in the community and enjoy their bikes – whether they're a complete novice rider or a seasoned expert.
With the last few years heralding much change, many people have taken up cycling or even rediscovered it – dusting off an old bike to get out riding again. Many people may ride for exercise, some for an easier commute to work, to go to the shops or just to see friends and family. Ultimately, bikes give everyone freedom to choose how to travel and live their lives healthier – and this is what Bike Week is designed to promote.
How can I celebrate Bike Week?
CyclingUK, the organisers of the event, have listed several great ways in which anyone can celebrate Bike week. These include:
Organise your own ride! The Bike Week website has an event page on which you can register your community bike ride, which gives you access to information and materials to help make it a success. Similarly, they have a Workplaces page on which you can enter the rides of your work colleagues if you all decide to take part!
Try something new! The Inspiration page on the website contains many different ride ideas and routes you can take if you want to try something new or are stuck for some motivation on what to do for Bike Week.
Log your ride – and win prizes! Anyone who logs their ride can enter a competition to win a bike and prize bundle worth over £500!
The site also encourages riders to celebrate their activities before – and after – Bike Week! A great opportunity to get out on the bike for many of us is the upcoming Queen's Platinum Jubilee and Spring Bank Holiday with many people having time off, the street parties and (hopefully) the nice weather. All great reasons to get out on the bike and enjoy what the outdoors has to offer! If you're sharing posts and photos on social media, don't forget to use and check out the hashtag #BikeWeekUK!
So, if you're considering taking part in this wonderful event or simply need some new equipment for your rides, why not browse our website here at AW Cycles for some inspiration?
AW Cycles – Leading Bike Shop In Reading
Since 1984, AW Cycles have been providing the local community with high-quality bicycles and bicycle equipment, as well as expert support services. No matter if you're searching for a new bike, cycling equipment or even need advice on making repairs to your bike, our bike shop in Reading can provide everything you need to experience the joys of cycling on our wonderful roads, tracks and trails.
Please feel free to browse through the selection of bicycles that are available for purchase from us – or you can even come visit our friendly and experienced staff in person at our bike shop. We stock the widest selection of bikes in the area and cater for all ages and riding styles.
Have Any Questions About Cycling In Reading? Get In Touch With AW Cycles!
If you would like more information on how to make the most of Bike Week 2022 or if you have any questions about any of the products you see on our website (or just cycling in general), then our team are on hand to help. You can either contact us by calling 0118 946 3050, sending an e-mail to info@awcycles.co.uk or you can pop by our Bike shop in Reading – you can find us at 110 Henley Road, Caversham.
Sign up for our newsletter
Get notified of our latest products, deals and news.
You may also like...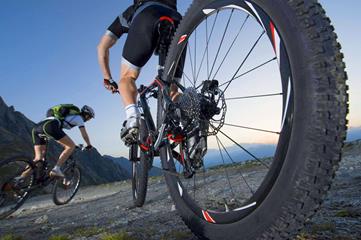 BIKE WEEK 2022 – A GREAT OPPORTUNITY TO CELEBRATE THE JOYS OF CYCLING
With (hopefully) warmer days on the way very soon, many of us won't need an excuse to get out on ...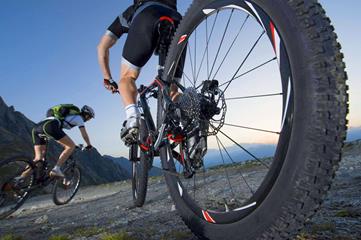 Rocky Mountain Electric Bikes new Powerplay drive – ride those trails faster and longer!
Offering the perfect blend of strength and lightweight design, Rocky Mountain Bikes allow you to ...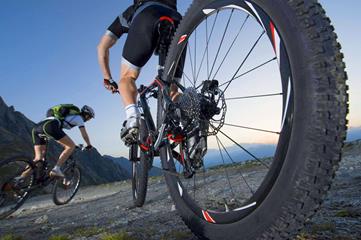 Orbea Rise: The New Summit in Electric Full Suspension Bikes
If you're searching for electric full suspension bikes to expand your trail experi...