BUYING A BIKE FOR CHRISTMAS; A GIFT GUIDE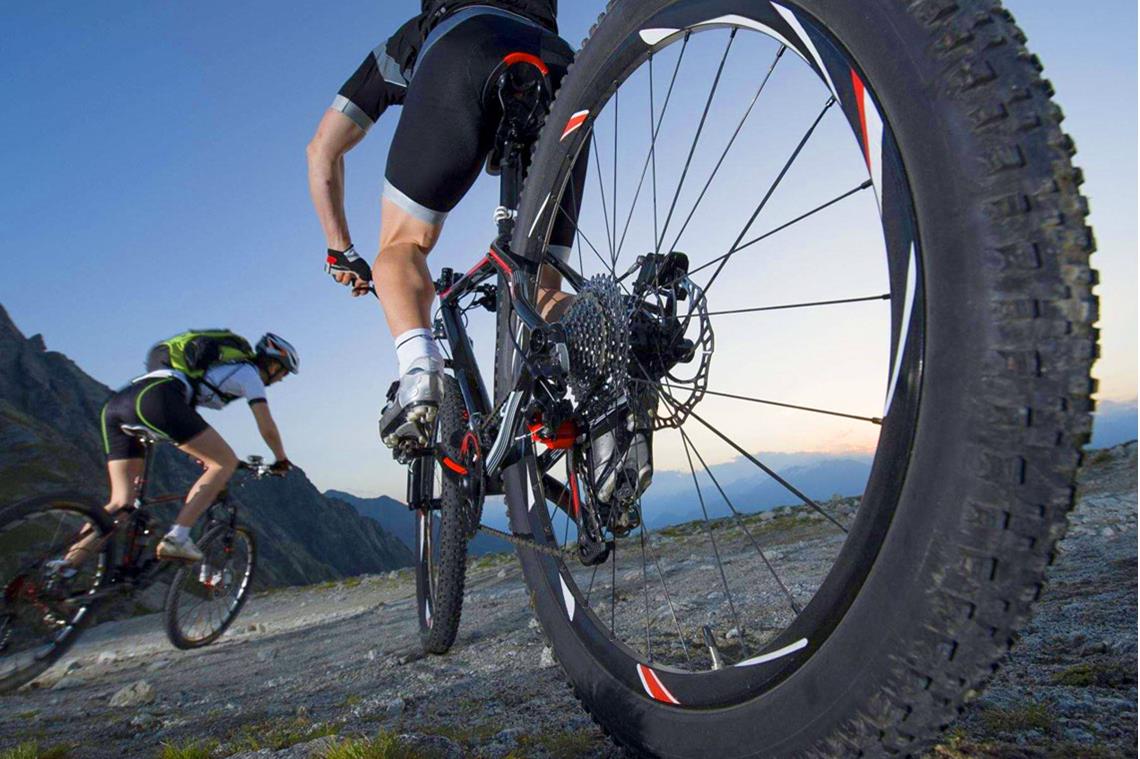 With a vast and diverse range of different bikes including many from world famous brands including Giant Bikes, Bianchi, and Rocky Mountain; it's understandable if you're feeling a little overwhelmed and spoiled for choice when Christmas shopping on our online store.
So for those outside of the cycling hobby looking for an awesome bike to purchase for a friend or loved one, here's a quick guide to lend a helping hand.
Buying A Bike For Xmas; A Gift Guide
A Bike For Off-Road Adventures
If you're looking for an off-road bike as a gift for a friend or loved one, there are a lot of awesome choices on our online store. Firstly you'll have to decide between hardtail or full suspension. The former only has suspension at the front of the bike, this results in weight reduction, increasing energy efficiency and allowing for the bike to be used on both smooth roads and off-road trails. However, if traction, the ability to corner faster, and greater impact absorption from jumps is more important, full suspension will be the superior choice.

If the hardtail variant is more appealing, we recommend choosing a bike such as the Talon 3 Large Lemon Yellow 2019 from Giant which is currently available for less than £500. This bike is designed to be at home on off-road trails and dirt paths; the aluminium frame provides smooth handling allowing you to ride with full confidence. Simply put, this bicycle is the ultimate choice for an aspiring off-road cyclist.


A Bike to Help Their Commute
When searching for a bike for a commuter, it's hard to go wrong with a folding bike. Not only are they easier to store, and great for multi-modal commuting where you travel via bus or train, but travel to and from the station/bus stop by bicycle; they're also better suited to urban environments than large full size bicycles due to their small wheels. This is especially advantageous in areas with no cycling lanes as smaller wheels take less time to accelerate and as such, you'll be able to get up to speed quickly when traffic lights change from red to green.

There are many different brands to choose from; however, when it comes to choosing a folding bike, many cyclists find comfort and peace of mind by choosing to ride a bicycle from a well-known and trusted manufacturer. Two examples of which are Brompton Bikes from London, and Raleigh Bicycle Company, based in Nottingham. With regards to recommendations, if you're considered an electric bike with a pedal assist motor to provide a helping hand whilst cycling around the city, the RALEIGH Stow-E Way 2017 is a superb choice, however if you're not interested in an e-bike, the Brompton Steel Frame, Folding Bike-Berry Crush is a great option with the recognisable Brompton design that has been refined over 25 years.
A Bike To Help Them Achieve Their Fitness Goals
There are numerous advantages to getting more exercise. The NHS recommends "150 minutes of weekly physical activity", and with regards to fitness use, bicycles of a variety of different styles can be great choices. After all, there's a wide range of different surfaces and environments in which bicycles can be used; off-road bikes have vastly different features to bicycles designed for use on smooth tarmac roads.

Additionally, you'll also have to consider whether or not you'll purchase an electric bike for them or not. Whilst it may seem strange to suggest an electric bike for fitness it's actually quite beneficial. It's important to remember that when riding on an electric bike, you still need to pedal, the motor only assists you. This means that the bicycle itself will provide the rider with a helping hand and the cyclist will has a less demanding workout. However, it's not sufficient to simply work out once and go on a single bike ride; you need both repetition and dedication to succeed in a fitness regime; which is where e-bikes can be a valuable tool. Whilst at first a less demanding ride does mean less exercise, the easier ride could make you more likely to cycle more often, thus in the long term cycle more than you would have done with a bicycle without an electric pedal assist motor.

However, this isn't just a theory; it's backed up by science. As documented in information found on Bicycling.com "when 20 non-exercising men and women e-biked about 40 minutes three days a week, they improved their cardiovascular fitness and blood sugar in just one month". This clearly shows that e-bikes could be the ideal solution for people who want to improve their fitness but need a helping hand to start their self-improvement journey.

Those interested, in a recommendation for a road cycling e-bike, we suggest a bicycle such as the Whyte Coniston V1 E-Bike. This bike has up to a 77 mile range and Vittoria Randonneur tyres with Double Shielding Puncture Protection, making it a fast urban commuter ebike.


Bikes For Cyclists Of All Levels In Reading From AW Cycles
For over 25 years we have been providing customers in Reading with services for all their cycling needs. We truly have something for everyone, so if you're an experienced cyclist searching for a new bike to help you achieve your next personal best, if you're looking to get started in the cycling hobby, or if you're looking for a bicycle for your child to introduce them into the wonderful world of cycling, AW Cycles is the ideal place to shop. We stock the widest selection of bikes in the area and cater for all ages and riding styles, so browse through our large two floor bicycle showroom in Reading today.
If you would like to speak to a member of staff, please call
0118 946 3050
, however if you would like to send our team an email, our email address is
info@awcycles.co.uk
. However, if you would like to speak to our cycling experts in person, please visit our team at our Reading bike shop. Our address is,
110 Henley Road, Caversham, Reading.
More information regarding our contact information such as our opening hours, our social media links, and a map to help you find our Reading bike shop can be found by visiting our contact page.
Sign up for our newsletter
Get notified of our latest products, deals and news.
You may also like...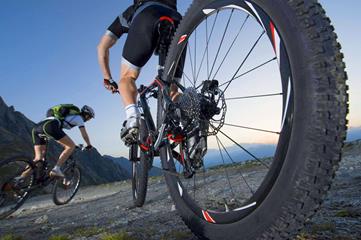 BIKE WEEK 2022 – A GREAT OPPORTUNITY TO CELEBRATE THE JOYS OF CYCLING
With (hopefully) warmer days on the way very soon, many of us won't need an excuse to get out on ...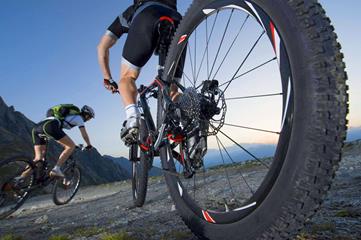 Rocky Mountain Electric Bikes new Powerplay drive – ride those trails faster and longer!
Offering the perfect blend of strength and lightweight design, Rocky Mountain Bikes allow you to ...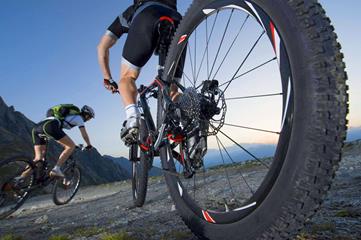 Orbea Rise: The New Summit in Electric Full Suspension Bikes
If you're searching for electric full suspension bikes to expand your trail experi...