Orbea Rise: The New Summit in Electric Full Suspension Bikes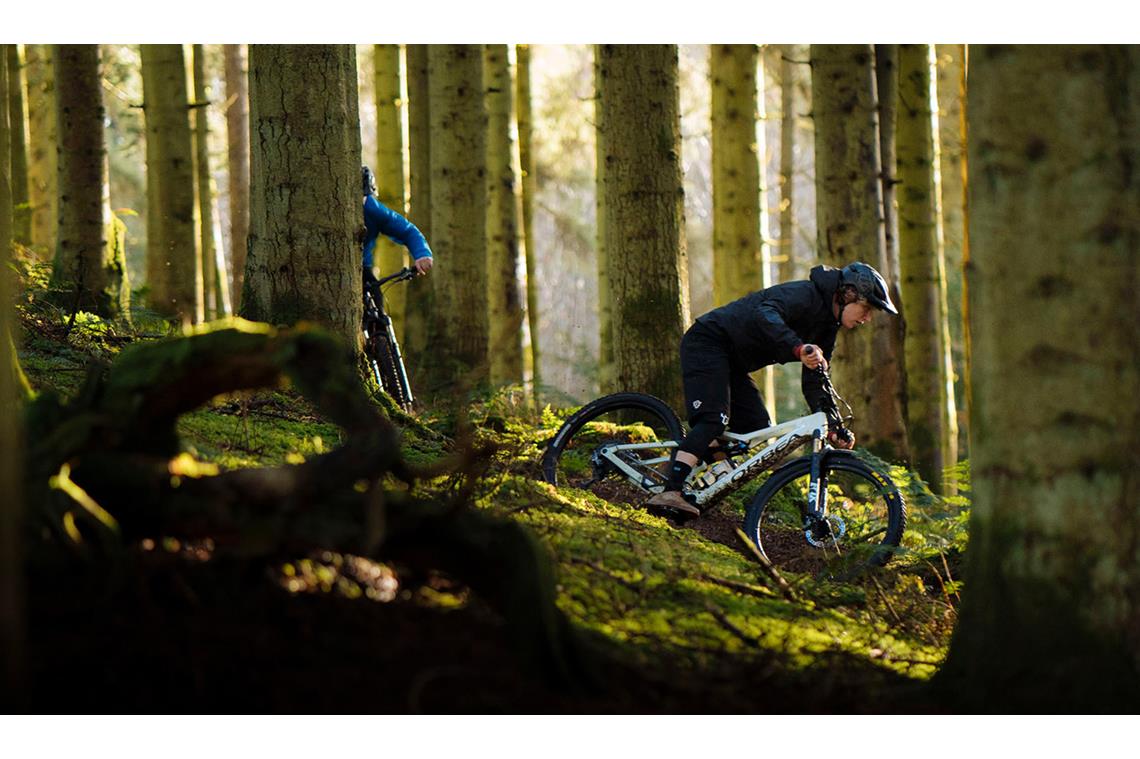 If you're searching for electric full suspension bikes to expand your trail experience, improving the quality of your ride, Orbea is definitely a brand to look out for. The innovative Spanish company have unveiled their latest MTB range, 'Rise', which promises to bring you 'nearer the sensation that less e delivers more bike'.
Whether you crave riding greater distances, reaching more epic locations, improving efficiency or increasing the frequency of your adventures, Orbea promises their new bike will 'Rise beyond expectations and [allow you to] discover the new standard in MTB'.
So, let's take a look!
Orbea Rise – Innovation In Electric Full Suspension Bikes
The technology behind the Orbea Rise
What makes the new Rise stand out above its peers is its technology. First off, it offers advanced rider synergy; the Orbea Rise's quality is exemplified by its simplicity – abiding by its own 'four pillars of design'; power, range of autonomy, interface and weight. You won't find any distractions that prevent you from connecting deeper with trails as you ride.
Secondly, the RS Power aspect is totally unique to electric full suspension bikes, as one of the nuisances that Orbea were keen to address for the Rise was the creation of its own power source. Believing it was the only way to realise their goal of a complete RS system for a trail bike, they worked with manufacturer Shimano to develop it. Shimano configured their EP8 motor while Orbea developed their own electronics and batteries – the result being a unique RS Power system that gets the best out of the bike's mechanics.
The maximum torque of the EP8 motor is 60Nm, with a power map designed to match your pedalling and tempo in a subtle, natural yet more energetic way. The motor therefore delivers maximum power when you pedal the strongest – the harder you pedal, the more power will be delivered.
One of the results of this innovative technology is an instant power transmission that is both quiet and unnoticeable, yet sensitive and ultra-responsive to your riding, encouraging you to keep pedalling. To accommodate to riders' different needs, the Rise is configured with two RS Stem profiles which can be adjusted in only a matter of seconds with Shimano's E-tube app.
Ride harder, for longer
The Orbea Rise is intended for big rides – its powerful yet lightweight battery makes for a lighter bike and lower power consumption, creating a pedal-friendly weight and extended battery life. In fact, the RS system, motor, battery and electronics are significantly lighter than most other eBikes – all thanks to the RS system's unique power delivery. The new Rise tops in at 16.2kg with the M LTD variety, whereas the M Team is 17.5kg.
While manuals, quick direction changes and playful handling characteristics are not usually a hallmark of eBikes, the sporty Orbea Rise readdresses that a bit thanks to its weight – it has the same ultra-light frame as their sportier bikes (such as the Occam and Rallon), making it one of the lightest eMTB frames on the market (weighing in at just 2.3kg).
If you are interested in the Orbea brand (or any other electric full suspension bikes) then why not browse our range here at AW Cycles? For over 30 years, we have been committed to providing Berkshire cyclists with high-quality bikes, parts and accessories. Our particular focus is to serve riders of all experiences, rather than just the select few. As a result of this approach, we stock the widest selection of bicycles anywhere in the local area – our two-floor bike showroom ensuring that we have something for every taste and requirement.
Browse Our Selection of eBikes and Accessories
As we're committed to providing our customers with high-quality/great value cycling products, you can purchase an electric full suspension bike from us without any fuss – if you need any adjustments or to return any items, you'll be able to do so. No red tape, no quibbling, just a simple, straightforward service.
If you'd like to visit us in person at our Reading showroom, we can offer your ideal bike out for a quick test ride. Should you decide to purchase the bike, our team can adjust it for you, making sure that it's optimised for your riding style.
So why not take the time to browse around our website to learn more about us, our service and the products we offer? Have any questions? Then we're always on hand to help.
Get In Touch For Information on Electric Bike Sales
If you would like additional information regarding any of the electric full suspension bikes that are available for purchase on our online store (or need any help with your purchase), please do not hesitate to get in touch with us. Give us a call on 0118 946 3050 or email us info@awcycles.co.uk and we'll be in touch as soon as possible.
Sign up for our newsletter
Get notified of our latest products, deals and news.
You may also like...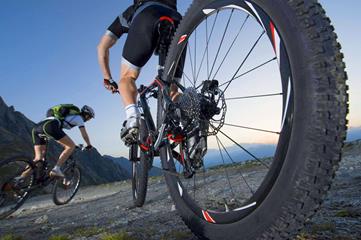 Rocky Mountain Electric Bikes new Powerplay drive – ride those trails faster and longer!
Offering the perfect blend of strength and lightweight design, Rocky Mountain Bikes allow you to ...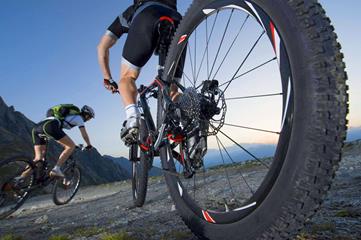 Orbea Rise: The New Summit in Electric Full Suspension Bikes
If you're searching for electric full suspension bikes to expand your trail experi...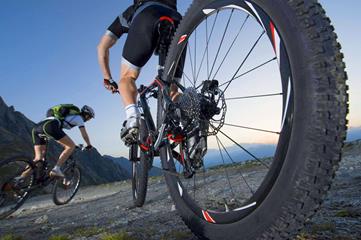 WHAT BIKE IS BEST FOR YOU?
For over 25 years our Reading cycle shop has been providing the local cyclists with high quality ...