PROFESSIONAL CYCLISTS WHO RIDE BIANCHI BIKES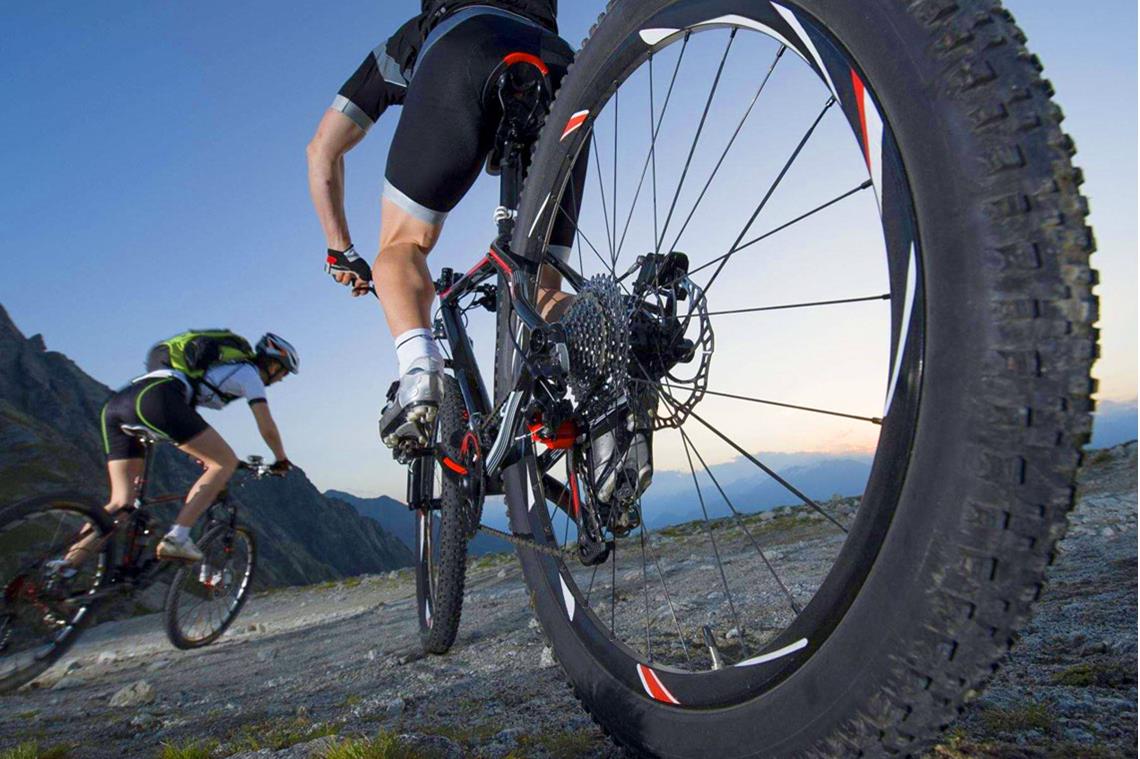 Want to cycle like a champion? These cycling professionals reached cycling glory riding steeds made from the prestigious cycling brand, Bianchi Bikes.
Professional Cyclists Who Ride Bianchi Bikes
As one of the oldest bicycle manufacturing companies still in existence with over 130 years of history, so it's no surprise that Bianchi has been associated with both Tour de France winners and Giro d'Italia winners. Some of the professionals who ride Bianchi bikes include the following:
Dylan Groenewegen
Cycling for Team Jumbo-Visma, Groenewegen took the leader's jersey during the opening of the Paris-Nice World Tour stage-race on the 10th of March. In an outstanding performance Groenewegen stood out amongst a crowd of some of the best sprinters in the entire world, finishing 3:17:35 ahead of well-known cyclists including Caleb Ewan and Fabio Jakobsen. However, his success did not end there. The next day on the 11th of March he continued his lead, completing the second stage with a sprint so powerful that even the crosswinds which split the peloton could not stop him from proving himself to be one of the world's fastest.Groenewegen's bicycle of choice is the Bianchi Oltre XR4. This bicycle is engineered with a Bianchi CV system. This design allows the cyclist to maximise their control over the movements, which still offering a superb aerodynamic advantage.
Stephane Tempier
The first leader of the 2019 Internazionali d'Italia Series, Stephane Tempier solo won the opening round of the Andora Race Cup which was held on the 2nd of March 2019. His next opportunity to defend his leader's jersey will be in April later this year at the Hors Categorie Marlene Südtirol Sunshine Race in Nals.His bicycle of choice for the Andora Race Cup was the Methanol CV RS. This bicycle is enhanced with Bianchi systems to eliminate vibrations and provide a high quality racing machine, without compromises.
Primoz Roglic
Making a name for himself, Roglic added another podium to his collection on the UAE Tour. Placing third in stage 4, the Solvenian cyclist finished the race in 4:27:07, gaining seconds on his closest rivals. However, in show of force on stage 6, he outsprinted rival Tom Dumoulin, resulting in an outstanding 4:15:39. With one stage to go and 31 seconds ahead his closest rival, one thing is for certain, Roglic and his Oltre XR4 will be one to watch when stage 7 begins.
Danny Van Poppel
The runner up of February 2019's Vuelta a Andalucia Ruta Ciclista Del Sol stage 2 Danny Van Poppel rode the Oltre XR4 in a photo finish sprint, resulting in his second seasonal podium using this bicycle.
The Oltre XR4
Recently a lot of professional cyclists have achieved success riding the Oltre XR4 from Bianchi bikes. Only one word can be used to describe such a high quality bicycle, amazing. To say that this bicycle is impressive is a staggering understatement, it's arguably one of the best bicycles on the market, and with professional cyclists achieving such remarkable achievements riding the Oltre XR4, it's hard to argue against the supremacy of this smooth riding, road bike.
Join The Community At Reading's Bike Shop – AW Cycles
If you're inspired by the achievements of the above professional cyclists and you'd like to take up the cycling hobby, consider joining our regular social ride around the local Reading area.
Bianchi bikes are a great choice for people who want to keep fit and those who want to cycle on a racing track or cyclo-cross. Unlike manufacturers who place their efforts and attention in reducing costs, Bianchi incorporate military grade smart carbon fibre; creating a vibration cancelling composite called countervail. This results in reduced muscle fatigue and increased energy savings in distance rides.
We have a diverse selection of Bianchi bikes available for purchase on our online store including the Oltre XR1 and Oltre XR3, both available in celeste, the distinct turquoise colour also known as Bianchi Green.
If you would like more information regarding any upcoming AW Cycles events, please visit our Facebook Page.
To Make An Enquiry Please Get In Touch With Our Friendly Team Of Cycling Experts Today
If you're interested in purchasing a bicycle but require assistance, please don't hesitate to get in touch with a member of staff. As one of the most respected independent cycle shops in the country and with over 20 years of experience, AW Cycles' team of cycling experts will be happy to assist you with your enquiry and answer any questions you may have, allowing you to make an informed purchase.
If you have any questions and you would like to contact us, you can do so by telephone or email. To speak to a member of our team, please call 0118 946 3050, however if you would like to send our team an email, our email address is info@awcycles.co.uk.
Additionally, if you would like to visit our team in person, our address is, 110 Henley Road, Caversham, Reading. More information regarding our contact information such as our opening hours, our social media links, and a map to help you find our Reading bike shop can be found by visiting our contact page.
Sign up for our newsletter
Get notified of our latest products, deals and news.
You may also like...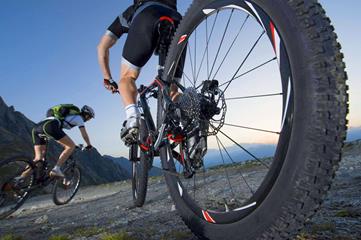 BIKE WEEK 2022 – A GREAT OPPORTUNITY TO CELEBRATE THE JOYS OF CYCLING
With (hopefully) warmer days on the way very soon, many of us won't need an excuse to get out on ...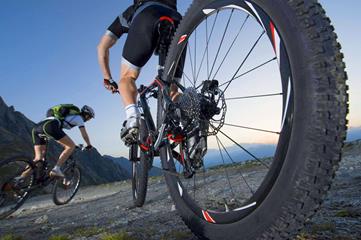 Rocky Mountain Electric Bikes new Powerplay drive – ride those trails faster and longer!
Offering the perfect blend of strength and lightweight design, Rocky Mountain Bikes allow you to ...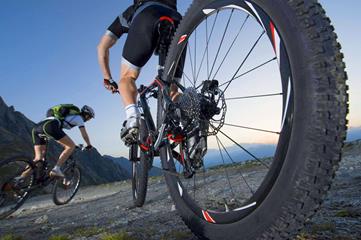 Orbea Rise: The New Summit in Electric Full Suspension Bikes
If you're searching for electric full suspension bikes to expand your trail experi...