Rocky Mountain Electric Bikes new Powerplay drive – ride those trails faster and longer!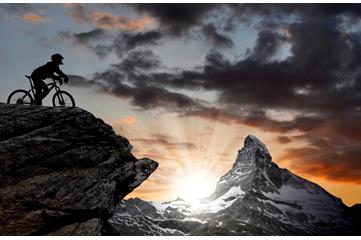 Offering the perfect blend of strength and lightweight design, Rocky Mountain Bikes allow you to traverse across varying terrain in all conditions with ease. Whether you're a beginner or a professional cyclist, Rocky Mountain has the perfect electric bikes for you – and now riding has got even better, thanks to the new 'Powerplay' drive feature.
With more power, this new feature will allow the rider to go further, giving them even more customisation over their riding experience. Rocky Mountain Bikes have said they have 'built the drive to fit the bike, not the other way around' – so let's take a look at the features within their Powerplay!
Rocky Mountain electric bikes 'Powerplay' feature
Described by Rocky Mountain Bikes as 'the next generation of innovation in electric bikes', their goal from the outset was to create an electric mountain bike that felt as 'natural' as possible. Building upon previous electric bike models, they completely redesigned their bike line-up to continue to push the envelope of e-bike design.
Key to this was their 'Dyname' 4.0 drive system. Here, we are going to outline this – and the other features of the Powerplay system.
Dyname 4.0 Motor
An incredibly powerful motor, the design allows the power curve within the software to deliver 108Nm of torque smoothly, allowing the rider to experience a soft pedal around the tight switchbacks or to drop the hammer completely, through a punchy, chunky trail ride. In short, it means faster climbs and better acceleration. The Dyname 4.0 drive system also features a new torque curve that is designed to gradually apply power to achieve a maximum power of 700w – providing the rider with more watts when they're truly needed. Meanwhile, the customisable boost levels have been designed to an electric mountain bike-friendly cadence and singletrack riding – so no spinning out on rides.
Jumbotron Display Screen
The Jumbotron is the newest display screen for the new Powerplay electric bikes, seamlessly integrated into the top tube. It provides key information such as speed and battery life to make sure the rider knows what's going on while helping to maintain a clutter-free cockpit. The screen is accompanied by a handlebar remote, allowing the rider to easily navigate their way through all the information needed to make informed decisions. The smaller size (compared to previous Jumbotron systems on Rocky Mountain Bikes) see it having 3 buttons instead of 6 (like its predecessors) – this allows for easier access when navigating between various functions on screen.
Fast Charging electric bikes
The new Powerplay system gives riders more battery power, quicker. The easily-removable 720wh capacity batteries charges in just 3 hours and 55 minutes thanks to a 4 amp charger – all without having to sit in front of a power outlet! Rocky Mountain Bikes say that the Powerplay is simply about [riders having the confidence] to 'get out there' – so the battery aspect has been specifically designed to be effective and easy to use, encouraging the rider to enjoy more freedom on two wheels.
Interested in learning more? Browse our range of Rocky Mountain Bikes!
As a supplier of a vast range of high-quality electric bikes, the team here at AW Cycles have created a suitable range of models by this innovative brand. Whether you're searching for something to help improve your riding ability right through to something intended for use in competition, we are confident we will have the perfect bike for you.
Feel free to browse our range of e-Bikes – each of our product pages contain descriptions and technical information to ensure you are fully-aware of their capabilities.
If there is anything else about our Rocky Mountain Bike range (or any other brands that interests you), please feel free to get in touch with us. Give us a call on
0118 946 3050
or send an e-mail to
info@awcycles.co.uk
and we'll get in touch as soon as possible.
Sign up for our newsletter
Get notified of our latest products, deals and news.
You may also like...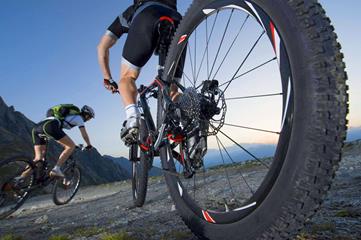 Rocky Mountain Electric Bikes new Powerplay drive – ride those trails faster and longer!
Offering the perfect blend of strength and lightweight design, Rocky Mountain Bikes allow you to ...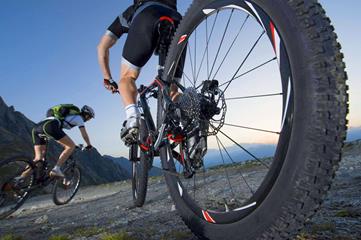 Orbea Rise: The New Summit in Electric Full Suspension Bikes
If you're searching for electric full suspension bikes to expand your trail experi...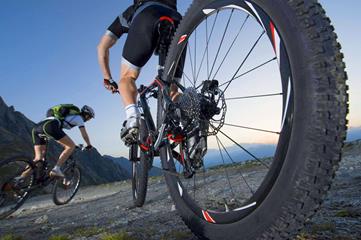 WHAT BIKE IS BEST FOR YOU?
For over 25 years our Reading cycle shop has been providing the local cyclists with high quality ...