WHAT BIKE IS BEST FOR YOU?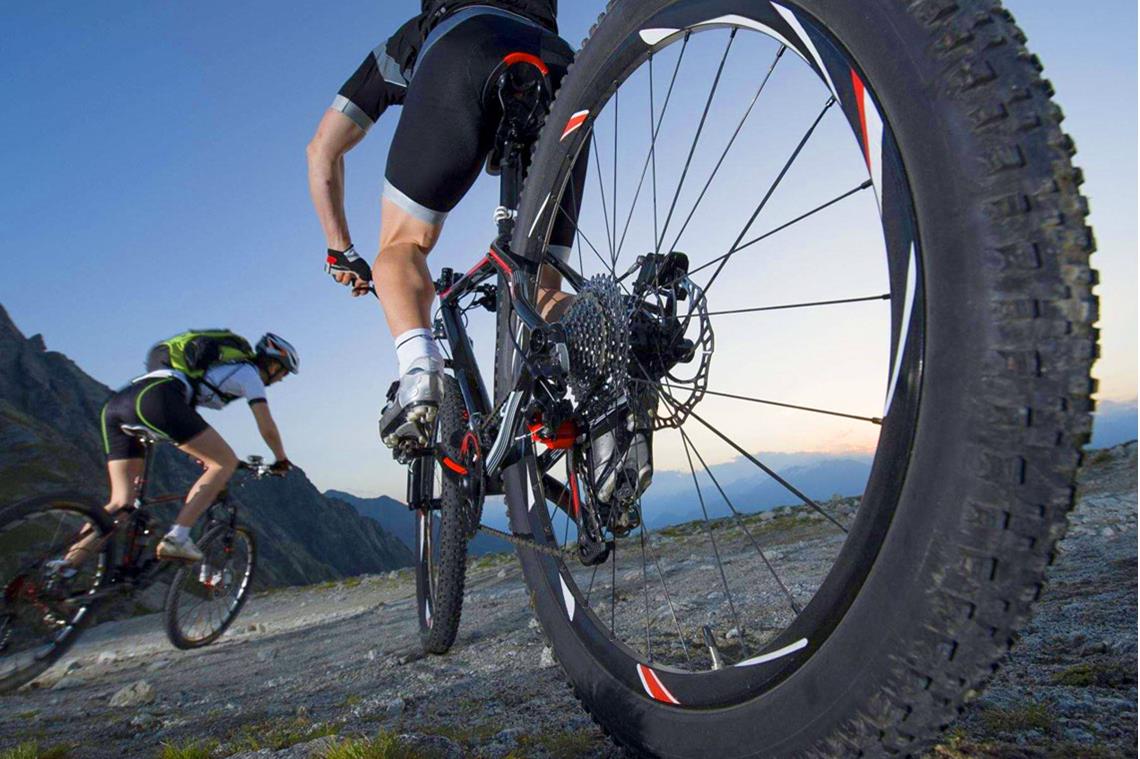 For over 25 years our Reading cycle shop has been providing the local cyclists with high quality bicycles and cycling supplies. We stock the widest selection of bikes in the area in our two floor bicycle showroom; this includes bikes and cycling supplies for experienced cyclists, alongside a range of bicycles ideal for those new to the cycling hobby and a diverse range of children's bicycles.
What To Think About When Buying A New Bike
When purchasing a new bicycle it's important to consider the two following questions. Do you want to ride the bicycle on roads of off-road, and do you want an electric bike or a conventional push-bike?
On-Road Or Off-Road
Road Bikes
When searching for bicycles for use on roads, there are numerous different options to choose from. For those interested in fitness and achieving the best possible times whilst cycling, a road bike is the ideal choice. However, for those more interested in a bicycle for use on roads whilst commuting, a folding bike might be better suited.

For those looking to achieve the NHS recommended "150 minutes of weekly physical activity", any road bike from a quality manufacturer that matches your proportions will be a great fit. However, if you're looking for a bike to help you reach that new personal best, you need a bicycle engineered to perfection, such as bike from prestigious brands like GIANT. Numerous cycling pros use Giant bicycles for their professional cycling. Team Sunweb riding on GIANT Bikes have earned multiple UCI world championship titles, winning both the points jersey and the King of the Mountains jersey for the Tour De France, and also has their first ever grand tour victory in 2017 at the Giro d'Italia.

On the other hand, those more interested in folding bikes for commuting could look at the dependable and hardwearing bikes expertly crafted by Brompton. Brompton Bikes is the largest bike manufacturer in the UK and was conceived in London to increase people's independence and freedom. The Brompton brand is so intrinsically 'London' in style, many would argue that it is as much a part of the London image as the double decker bus or the London Underground. With regards to a recommendation, there are a lot of fantastic Brompton Bikes to choose from. For example, you could choose the Brompton Steel Frame, Folding Bike-Berry Crush. Not only is this fold-up bike in an awesome Berry Crush colour, but it's also designed for plenty of room for luggage at the front, making it ideal for commuters.


Mountain Bikes / Off Road Bikes
With regards to choosing a bicycle for off-road cycling, there are two main choices, a Hardtail bicycle or a full suspension (full sus) bicycle. A mountain bicycle is considered hardtail if it only has suspension at the front of the bicycle, on the other hand a full sus bike will have suspension at both the front and rear of the bicycle. At first glance, it may seem more beneficial to have as much suspension as possible, however by restricting your suspension to the front of the bicycle, you reduce the amount of weight on the bicycle and you increase the energy-efficiency of the bicycle. However, this isn't to say that full sus bicycles are inferior to hardtail, when riding on a full suspension bicycle, the cyclist can enjoy a softer ride with less bounce on rough terrain. This will allow you to stay seated for a larger portion of a trail ride, whereas cyclists with front-only suspension may need to stand on their pedals for the majority of the ride.

If you're unsure which is best suited to your needs, our team will be happy to provide advice, however as a general rule of thumb, hardtail bikes are superior for riding uphill, but if you're tackling tricky trails it's far superior to have traction of rear suspension on a full sus bike.
Electric Or Conventional?
Once you have decided on your road or off-road bicycle, you'll have to decide if you would like an electric bike or not. With regards to eBikes, there are numerous advantages and disadvantages that you need to consider before you make your purchase; neither eBikes nor conventional bicycles are innately superior to each other; it depends on how you use the bicycle.
There are disadvantages to electric bikes. Firstly there's the cost; whilst the technology is impressive and becoming more accessible, eBikes are still more expensive than non-electric bicycles. Secondly, the bicycles take time to charge, which means if your bike's battery is empty, you're left with a heavier bicycle with no electric assistance.
However, there are also numerous advantages of the electric bike. Firstly there are massive fitness advantages, especially for those new to exercise. Cycling on an electric bike is a form of low-impact exercise. Whilst at first you may be unsure if an electric bike will provide the same or similar health benefits to 'analogue cycling', there is actually a case to be made that electric biking can in some cases be more beneficial than cycling on an analogue bicycle. According to information found on Bicycling.com "when 20 non-exercising men and women e-biked about 40 minutes three days a week, they improved their cardiovascular fitness and blood sugar in just one month".
Additionally, for those interested in off-road cycling, electric bikes are also fantastic for off-road cycling. The Xduro range of extreme eBikes from Haibike has lots of amazing downhill models and fat bikes to choose from which are the ideal choice for cyclists who want to take on new challenges in their off-road cycling. Additionally, as long as an eBike is considered road-legal, you can cycle it on any cycling rail that a conventional bicycle would be accepted.
AW Cycles, Reading's Local Cycle Shop
If you're interested in purchasing a bicycle from our cycle shop but require assistance, please don't hesitate to get in touch with a member of staff. As one of the most respected independent cycling shops in the country and with over 20 years of experience, AW Cycles' team of cycling experts will be happy to assist you with your enquiry. To speak to a member of staff, please call 0118 946 3050, however if you would like to send our team an email, our email address is info@awcycles.co.uk.
If instead you would prefer to visit us in store and speak to our team in person, you can find our Reading bike shop at, 110 Henley Road, Caversham, Reading.
Sign up for our newsletter
Get notified of our latest products, deals and news.
You may also like...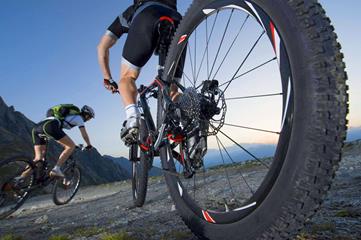 Rocky Mountain Electric Bikes new Powerplay drive – ride those trails faster and longer!
Offering the perfect blend of strength and lightweight design, Rocky Mountain Bikes allow you to ...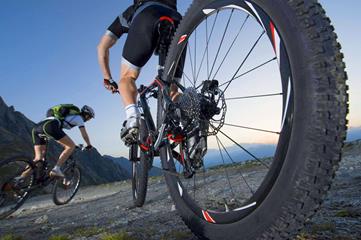 Orbea Rise: The New Summit in Electric Full Suspension Bikes
If you're searching for electric full suspension bikes to expand your trail experi...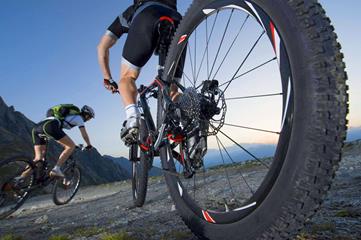 WHAT BIKE IS BEST FOR YOU?
For over 25 years our Reading cycle shop has been providing the local cyclists with high quality ...