Whytes' New e-160 Full Suspension Electric Mountain Bike – An 'e-volution' In Cycling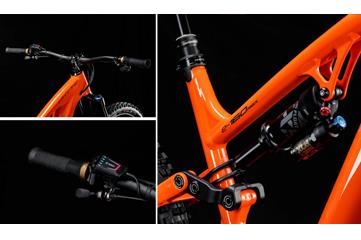 If you're looking for a bike that can make off-road riding uncomplicated and more enjoyable, the new Whyte e-160 RSX 29er electric full suspension bike is a great choice to make.

Advertised by Whyte as an 'e-volution' of electric full suspension mountain bikes, the e-160 has been engineered around the philosophy of having a low centre of gravity to deliver exceptional cornering agility and confident handling on any terrain.

So let's take a look at this exciting new bike in more detail!
The New Whyte e-160 Full Suspension Mountain Bike

Here at AW Cycles, we stock a vast range of electric bikes to suit all requirements, riding styles and preferences. Whytes are one such brand that we love to work with – their products are known for their innovation, as well as a drive to combine the need for high-quality with a great value price.

Released in 2022, the key aspects of their latest range – the e-160 bike – include:
A smarter system
Working with partners, Bosch, Whyte have created a new smart system that promises to deliver better motor performance, battery efficiency and even customisable security – all through their eBike Flow app. The Bosch battery it utilises the brand's highest capacity 750Wh battery, offering more power than ever before. Along with lowering of the bike's centre of gravity, this ensures that the e-160 can handle better than anything else on hilly terrain.
Suspension tuned by the fastest racers
Whyte have evolved their multiple Enduro race/series win suspension to the next level. Custom tuned shocks from Fox and RockShox deliver outstanding ground-hugging grip with the support needed for every corner. Whyte have used their insight and many years of experience in the industry to create a suspension system that fits the needs of high-performance riders – individual parts have been tested by some of the fastest, hardest gravity racers in the country (who are also part of Whyte's engineering and demo team).
Winning value
Whyte recognises that not everyone can afford (or need) components such as wireless gears and level dampers, so riders can pick and choose these parts to get the bike at a price that suits them. This applies across all specs of the e-160 models, so riders will be winning whatever they spend and whichever bike they choose.
The best all round mountain e-bike
The Whyte e-160 is an e-bike that you'll want to ride as much as possible because it has been designed to offer the best 'all-round' riding experience. It has been made water bottle friendly and equipped with lifetime warrantied bearings, making it challenging, yet easy enough for any rider to enjoy time and again.
Why not take a look at the new e-160 bike for yourself? Our product page for the Whyte e-160 contains all the information you need to understand its qualities and capabilities!

Browse Our Selection of e-Bikes and Accessories
As we're committed to providing our customers with high-quality/great value cycling products, you can purchase an electric mountain bike from us without any fuss – if you need any adjustments or to return any items, you'll be able to do so. No red tape, no quibbling, just a simple, straightforward service.

If you'd like to visit us in person at our Reading showroom, we can offer your ideal hardtail out for a quick test ride. Should you decide to purchase the bike, our team can adjust it for you, making sure that it's optimised for your riding style.

So why not take the time to browse around our website to learn more about us, our service and the products we offer? Have any questions? Then we're always on hand to help.

For any additional information regarding any of the electric mountain bikes that are available for purchase on our online store (or need any help with your purchase), please do not hesitate to get in touch with us. Give us a call on 0118 946 3050 or email us at info@awcycles.co.uk and we'll be in touch as soon as possible.




Sign up for our newsletter
Get notified of our latest products, deals and news.
You may also like...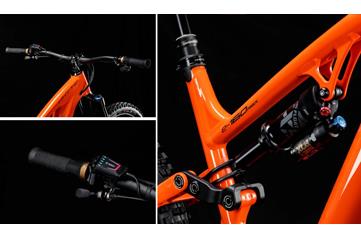 Whytes' New e-160 Full Suspension Electric Mountain Bike – An 'e-volution' In Cycling
If you're looking for a bike that can make off-road riding uncomplicated and more enjoyable, ...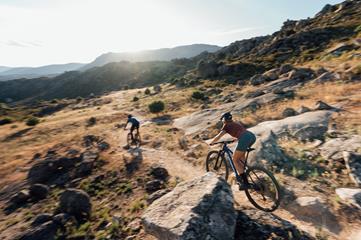 Orbea Onna: A Great Introduction To Hardtail Mountain Bikes
The new Onna hardtail mountain bike from Orbea is a fantastic choice for those who want to get st...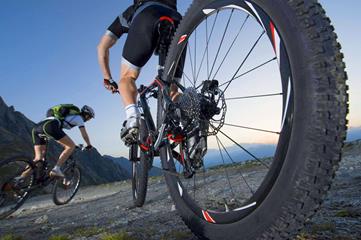 BIKE WEEK 2022 – A GREAT OPPORTUNITY TO CELEBRATE THE JOYS OF CYCLING
With (hopefully) warmer days on the way very soon, many of us won't need an excuse to get out on ...