BIANCHI BIKES, 5 THINGS TO KNOW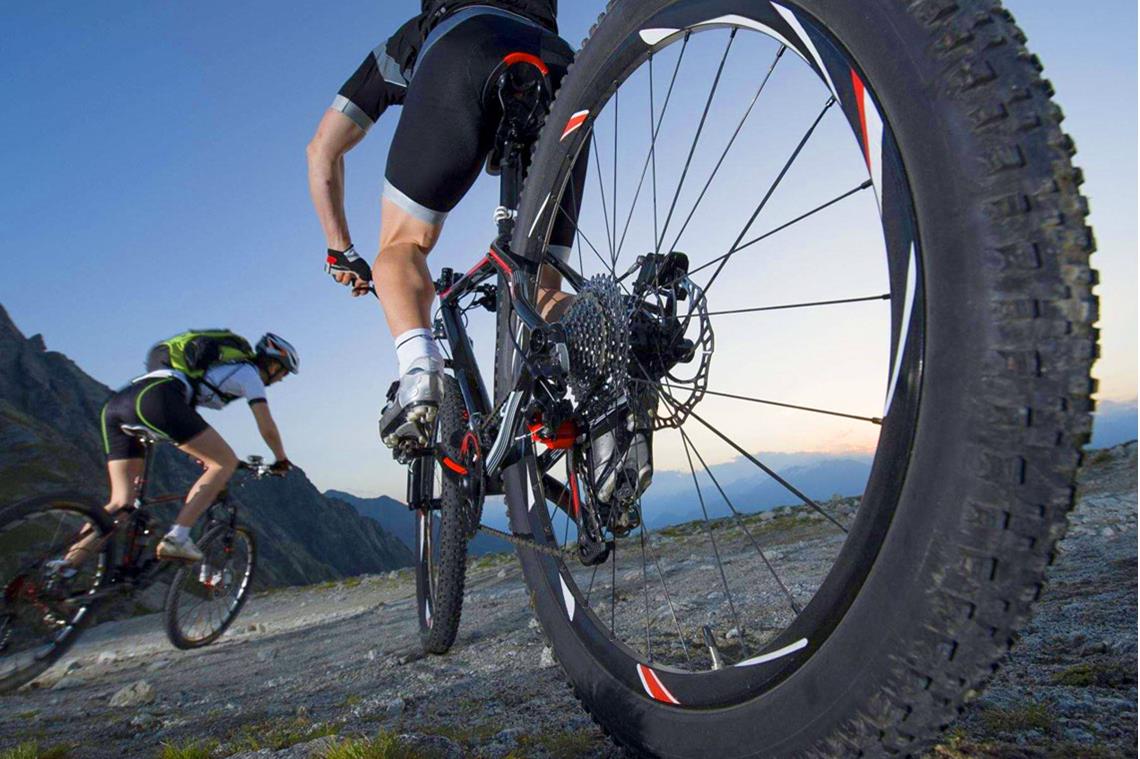 Our large two floor bicycle showroom in Reading has a diverse selection of cycling products; we have something for everyone, from the occasional bicycle rider to the pro-level athlete. So if you're looking for a new road bike to help you reach a new personal best, it's hard to go wrong with a bicycle from the prestigious cycling brand, Bianchi Bikes.
5 Things You May Not Know About Bianchi Bikes

Bianchi are one of the most well-known bicycle manufacturers in the world, but here's a list of things you may not have known about Bianchi.

The Oldest Bicycle Manufacturer In Existence
Starting in 1885, with over 130 years of history, Bianchi is one of the leading brands in the international cycling sector. It is, the world's oldest bicycle manufacturing company that is still in existence.

However, just because they're a business with over 130 of history doesn't mean their bicycles are old fashioned. For example, unlike passive solutions such as rubber inserts which are used by some other manufacturers, they instead use an integrated carbon countervail system that can eliminate up to 90% of vibrations whilst also stiffening and strengthening the frame. The integrated carbon countervail system is tested in the extreme environment of NASA's aerospace operations.

There are numerous advantages of a road bike that uses countervail technology, in addition to maximising ride control and handling under both normal and extreme vibration loads, you can also enjoy the advantage of increased rigidity and peak power output over long distances. This results in reduced muscle fatigue and increased energy savings in distance rides.

As such, when you choose a Bianchi bike, you're taking advantage of modern up to date technology, alongside the lessons learned through over 130 years of history.


The Special Colour
Traditionally, Bianchi bicycles are painted in a turquoise colour known as Celeste, which is sometimes referred to as Bianchi Green. This distinct colour further adding to the character and stylish design of a Bianchi bicycle.

There is some debate on the origin of the colour. One claim is that the turquoise colour is based off the colour of the sky above Milan. Another suspected origin is that the colour was based off the colour of Queen Margherita's eyes when Edoardo Bianchi taught her to cycle in the early 1880s, however some others claim that the colour is based on the former royal crest.

Another claim is that the turquoise colour was created by Bianchi when he bought a lot of different cheap paints and mixed it all together.


Numerous Professionals Choose Bianchi
With such a long history, it's no surprise that Bianchi has been associated with both Tour de France winners and Giro d'Italia winners. One such individual is Stephane Tempier.

The first leader of the 2019 Internazionali d'Italia Series, Stephane Tempier solo won the opening round of the Andora Race Cup which was held on the 2nd of March 2019. His next opportunity to defend his leader's jersey will be in April later this year at the Hors Categorie Marlene Südtirol Sunshine Race in Nals. His bicycle of choice for the Andora Race Cup was the Methanol CV RS. This bicycle is enhanced with Bianchi systems to eliminate vibrations and provide a high quality racing machine, without compromises.


Military Folding Bikes
In 1912, Bianchi made bicycles originally designed for the Italian military, which was a folding bicycle, which allowed the soldiers to carry the bicycle when not riding them. However, this wasn't the only noteworthy feature in the bike as it also featured an integrated front brake. Whilst nowadays this may not seem like a groundbreaking feature, however at the time this was not used very often as many bicycles were fixed wheel.


A Diverse Manufacturing History
Edoardo Bianchi was a very talented man, starting off as a medical instrument maker he took his first steps into bicycle-manufacturing at the age of 21, where he pioneered the front-wheel calliper brake. However, the Bianchi brand didn't just make bicycles; Edoardo Bianchi manufactured passenger cars from 1899, resulting in high-end luxury cars with high attention to detail. However, the factory was destroyed during bombing in the Second World War as the company made trucks and supplied the Italian army during World War II.

After Edoardo's death in 1946 and his son Giuseppe took ownership of the company, economic conditions lead to Giuseppe making the decision to focus on bicycles, motorcycles, and commercial vehicles, instead of passenger vehicles. However, in 1955 Autobianchi was an automobile manufacturer created by Bianchi, Pirelli, and Fiat. Some of the most famous Autobianchi models include a small hatchback that was very popular for racing in Italy, the A112.

Currently Bianchi only make bicycles, the joint venture Autobianchi was sold to Fiat in 1969 and the brand Bianchi Motorcycles was bought out by Piaggio in 1967.

Want To Buy A Bianchi Bike? Visit Reading's Local Cycling Shop, AW Cycles
Bianchi bikes are a great choice for people who want to keep fit and those who want to cycle on a racing track or cyclo-cross. We have a diverse selection of Bianchi bikes available for purchase on our online store including the Oltre XR1 and Oltre XR3, both available in celeste, the distinct turquoise colour also known as Bianchi Green.
If you're interested in purchasing a bicycle but require assistance, please don't hesitate to get in touch with a member of staff. As one of the most respected independent cycle shops in the country and with over 20 years of experience, AW Cycles' team of cycling experts will be happy to assist you with your enquiry and answer any questions you may have, allowing you to make an informed purchase.
To Make An Enquiry, Don't Hesitate To Get In Touch
If you have any questions and you would like to contact us, you can do so by telephone or email. To speak to a member of our team, please call 0118 946 3050, however if you would like to send our team an email, our email address is info@awcycles.co.uk.
Additionally, if you would like to visit our team in person, our address is, 110 Henley Road, Caversham, Reading. More information regarding our contact information such as our opening hours, our social media links, and a map to help you find our Reading bike shop can be found by visiting our contact page.
Sign up for our newsletter
Get notified of our latest products, deals and news.
You may also like...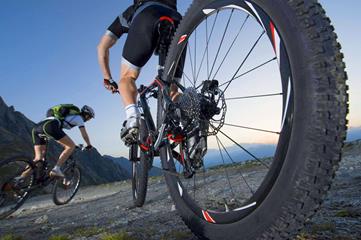 BIKE WEEK 2022 – A GREAT OPPORTUNITY TO CELEBRATE THE JOYS OF CYCLING
With (hopefully) warmer days on the way very soon, many of us won't need an excuse to get out on ...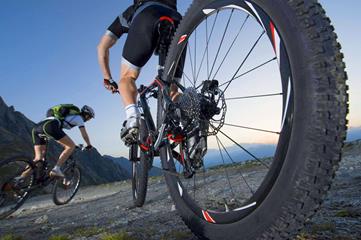 Rocky Mountain Electric Bikes new Powerplay drive – ride those trails faster and longer!
Offering the perfect blend of strength and lightweight design, Rocky Mountain Bikes allow you to ...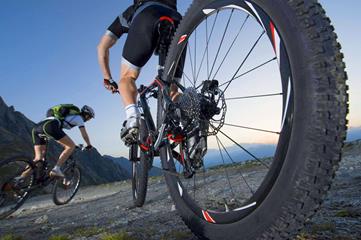 Orbea Rise: The New Summit in Electric Full Suspension Bikes
If you're searching for electric full suspension bikes to expand your trail experi...