BIKES FOR CHRISTMAS; WHICH BRAND TO BUY?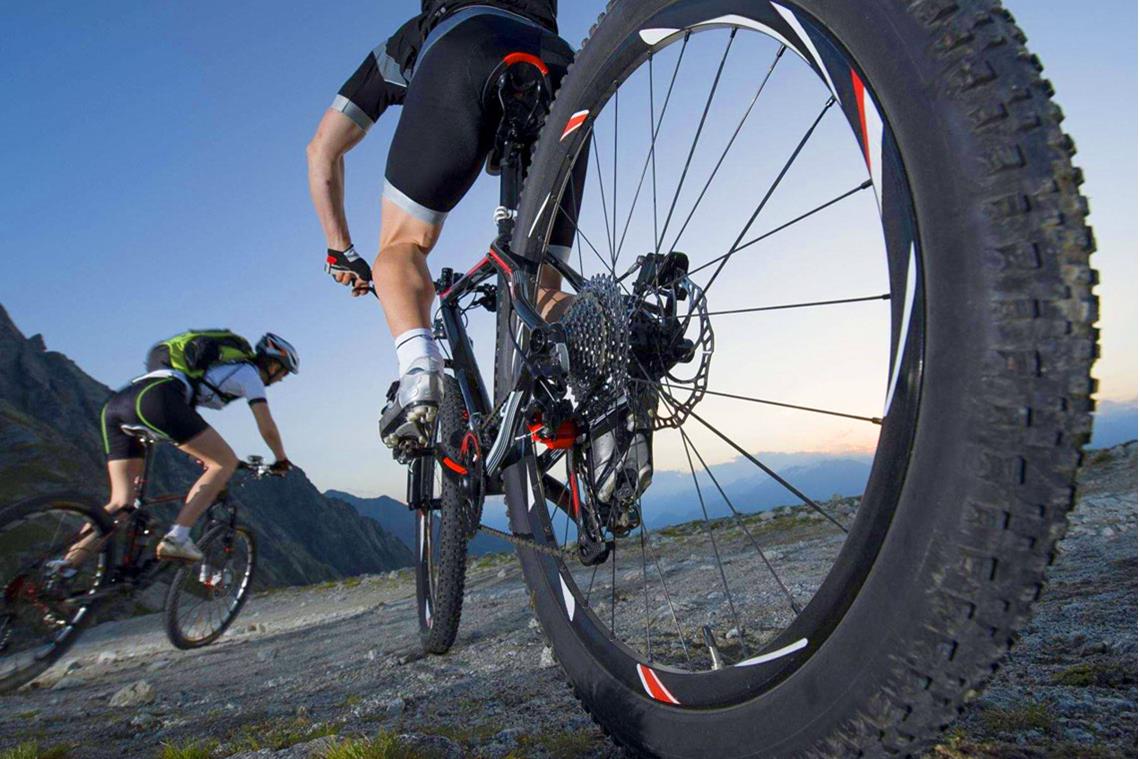 If you're new to the world of cycling and you're in need of some help looking for a gift for a friend or loved one who's a dedicated and passionate cyclist, our team of cycling experts are on hand to help. With a diverse collection of different cycling brands including many popular names such as Whyte Bikes, GIANT, and Brompton; AW Cycles is the ideal place to shop.
So what brand should you choose? Here's a quick guide to lend a helping hand and give you some food for thought.
Which Cycling Band Should You Buy?
Whyte Bikes
Considered by many to be the benchmark for British designed mountain bikes, the Whyte brand are a superb choice with numerous award winning bicycles in their catalogue. Whyte design their bikes in order to provide the rider with a confidence boost. This is achieved by moving the front wheel further in front of the rider at a slacker angle; allowing the steering to correct itself. Many off-road cyclists will find the steering correction feature exceptionally useful when riding down a difficult to navigate mountain trail.

Whyte Bikes produce a wide range of hard tail bicycles; with 10/10 award winning frame in their catalogue. This award winning frame can be found in the 905, so if you would like a recommendation, the Whyte 901 V1 Trail-Enduro Hardtail Bike uses the same 10/10 award winning frame as the 905, but comes with features such as 4 Pot Brakes and compound tyres.

Mountain bikes from Whyte are arguably the ideal choice for any British off-road cyclist. They're specifically designed for the British weather and the conditions British off-road cyclists will experience on their cycling adventures. For example, the bearing sets have an extra layer of grease and have a lifetime manufacturer warranty, as Whyte write on their website "in the unlikely event you do manage to wear them out we'll send you a free replacement set as a prize for your dirt dedication."


GIANT Bikes
If your friend or relative is a passionate road cyclist, a road bicycle from the prestigious manufacturer GIANT would be the ultimate Christmas gift. Giant Manufacturing Co is a Taiwanese bicycle manufacture that designed the first road bicycle with a sloping top tube. This causes the frame to be stiffer than a conventional frame, however as there is less material used when making the frame, this design is said to be lighter.

This Taiwanese manufacturer has many different bicycles to choose from, including but not limited to this superb bicycle for commuting and leisure use. The GIANT Avail 2 Medium Charcoal Road Bike 2019 is an ideal choice for long haul rides. It feels lively on the climbs, and confident on the descents; this versatile endurance road bike will help you cover miles with bliss and ease.

If you're concerned about quality, you need not be, numerous cycling pros use Giant bicycles for their professional cycling. Team Sunweb riding on GIANT Bikes have earned multiple UCI world championship titles, winning both the points jersey and the King of the Mountains jersey for the Tour De France, and also has their first ever grand tour victory in 2017 at the Giro d'Italia.


Brompton Bikes
If you're looking for a folding bike, it's hard to go wrong with a Brompton bike. Folding bikes can be stored in a wide range of locations, providing an immense and empowering sense of freedom. Commuters can keep it under their desks, people holidaying in caravans can conveniently store it inside due to its small fold-up size, and some folding bicycles can be carried in bags, further adding to the portability of the bicycle.

Brompton Bikes is the largest bike manufacturer in the UK and was conceived in London to increase people's independence and freedom. The Brompton brand is so intrinsically 'London' in style, many would argue that it is as much a part of the London image as the double decker bus or the London Underground. If you choose to purchase a Brompton folding bicycle, you can trust that the bicycle is of outstanding quality. The brazers who build Brompton bicycles are trained for 18 months and each has a unique signature which they stamp on the parts of the bike that they have worked on; this way you know that the bicycle was hand crafted by a highly skilled tradesperson and it was made using high quality components.

With regards to a recommendation, there are a lot of fantastic Brompton Bikes to choose from. For example, you could choose the Brompton Steel Frame, Folding Bike-Berry Crush. Not only is this fold-up bike in an awesome Berry Crush colour, but it's also designed for plenty of room for luggage at the front, making it ideal for commuters and those looking for a bicycle for a local shopping trip. Additionally, like all Brompton bicycles, this fold-up bike is as simple and user friendly as they come, in fact many would argue that no folding bike can fold as fast and as compact as a Brompton can.

Superb Quality Bicycles From Leading Brands At AW Cycles In Reading
For over 25 years we have been providing our customers in Reading with services for all their cycling needs. In addition to our collection of top quality bicycles from leading brands for experienced cyclists, we also have a range of bicycles ideal for those new to the cycling hobby and a diverse range of children's bicycles; we truly have something for everybody.
In fact, we stock the widest selection of bikes in the area and cater for all ages and riding styles, so browse through our large two floor bicycle showroom in Reading today. So if you would like more information regarding any of the products available on our online store, you can speak to a member of staff by calling 0118 946 3050, however if you would like to send our team an email, our email address is info@awcycles.co.uk.
However, if you would prefer to visit us in store and speak to our team in person, you can find our Reading bike shop at, 110 Henley Road, Caversham, Reading.
Sign up for our newsletter
Get notified of our latest products, deals and news.
You may also like...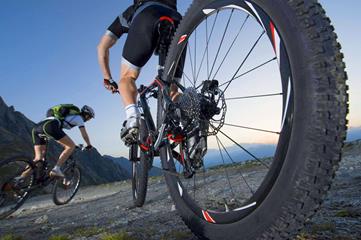 BIKE WEEK 2022 – A GREAT OPPORTUNITY TO CELEBRATE THE JOYS OF CYCLING
With (hopefully) warmer days on the way very soon, many of us won't need an excuse to get out on ...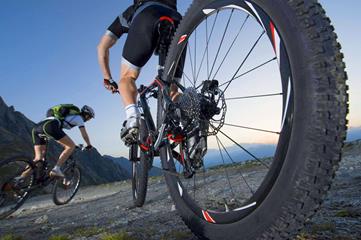 Rocky Mountain Electric Bikes new Powerplay drive – ride those trails faster and longer!
Offering the perfect blend of strength and lightweight design, Rocky Mountain Bikes allow you to ...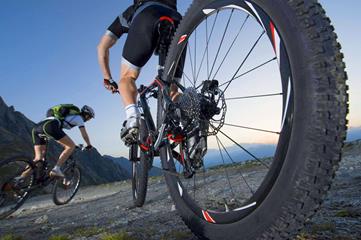 Orbea Rise: The New Summit in Electric Full Suspension Bikes
If you're searching for electric full suspension bikes to expand your trail experi...